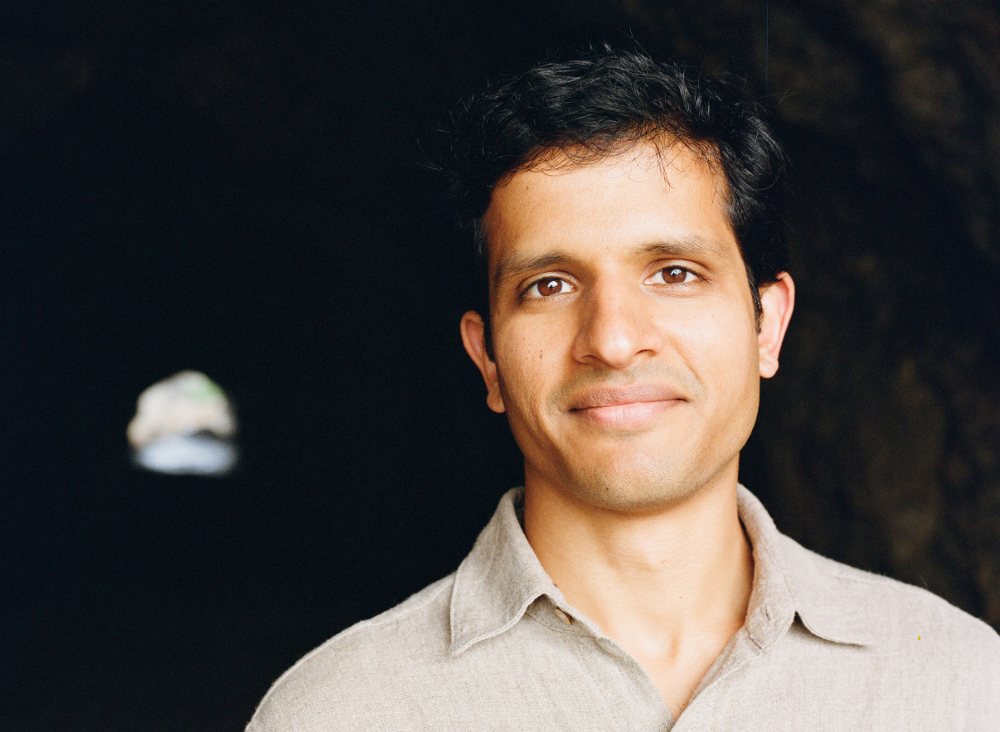 Gautam Tejas Ganeshan's authentic voice and intelligent approach breathe new life into an old tradition. Delivered in chamber ensembles, his concerts reflect a traditional aesthetic, transforming a highly cultured musical heritage through the creation of an ongoing body of original works based in love and understanding of Carnatic music - its elaborate structures, extensive improvisations, and the utmost sincerity that distinguishes its greatest practitioners. His performances express authenticity more than ethnicity, immediacy more than nostalgia, and allow listeners the unprecedented experience of having a natural linguistic purchase on the complex song forms of a rich oral tradition.
Gautam Tejas Ganeshan has performed widely in the SF Bay Area since 2004, including at the SFMOMA, BAM/PFA, SFJAZZ, Asian Art Museum (SF), Hertz Hall at UC Berkeley, and more, as well as having given workshops at the San Francisco Conservatory of Music and Stanford Jazz Workshop, and guest-lectures for music courses at UC Berkeley and UC Santa Cruz. He is the founder and director of the Sangati Center, a non-profit chamber music concert series in San Francisco that has hosted more than 400 public chamber concerts in SF, Oakland, and Berkeley since 2006, and has earned support from the National Endowment for the Arts, Alliance for California Traditional Arts, and more.
Gautam often lends his voice in support of the movement towards a local economy. At the Green Festival SF 2012, he contributed his music to the crowd as an interlude after the speech of Amy Goodman of Democracy Now. His singing opened each night of "From the Field to the Table", a series of performances at UC Berkeley's Zellerbach Playhouse bringing to light issues inherent in industrialized food production. At the East Bay Center for Performing Arts, he sang to introduce a documentary screening of "Bitter Seeds", about the epidemic of suicides among farmers in India indebted to multinational seed companies. He performed for the annual members' meeting of the Ecology Center in 2015, the organization responsible for pioneering curbside recycling more than 40 years before, and one of the few non-profits to remain in the recycling business, besides running Berkeley's Farmers' Markets. And on Election Night 2012, he offered a spontaneous song to students in "Edible Education", a course led by Michael Pollan as a critical look at the food movement for both university students and the community at large.